First off, AMOHAME2 from SparkPeople was surprised to see peanut butter cups (in the form of Easter eggs) were back in the house. I just had to get the evidence while grocery shopping…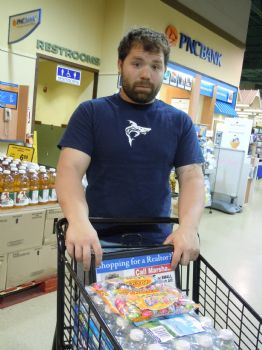 How can I deny that cute face? On the bright side, he tries to eat them all so I don't have very many. Haha, not good for him either but he makes his own choices!
Anyway, this weekend was packed full of rugby. Friday, Rob and I ate dinner and then got some snacks for the trip. We were headed to Pennsylvania, not too far so we could drive up and back both Saturday and Sunday for the playoffs. I made sure to pack lunch and healthy snacks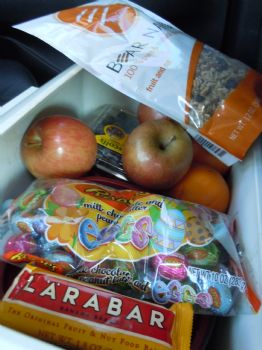 Obviously Rob helped pack 🙂 I also brought some reading materials for the ~2 hour drive.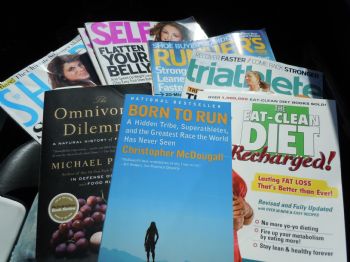 Seeing a theme there? I finished the triathlete and running magazines and started "Born to Run". So far, I like it! Of course, a book review will follow when I'm done (don't hold your breathe. hehe).
Saturday and Sunday, we had a rugby game each day. They lost the first day but still had to play Sunday. Sunday's game was a lot better but they lost again. All the guys got really tired and were hungover (at least 1 was still drunk). Crazy group of guys. Rob was just fine, had fueled properly, and was well hydrated (I've taught him well). We also went to the bar that sponsors the team after both games. We both just wanted to eat! It is The Bards Irish Pub in Philly. I think this is the most I've been in Philly in my entire life! LoL. Anyway, I will end in pictures of Philly and the games!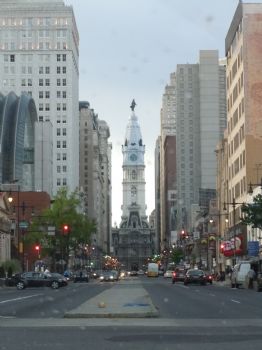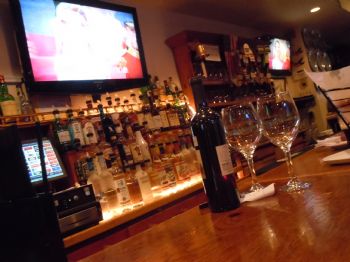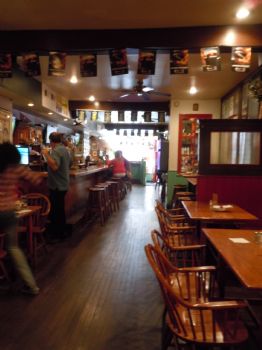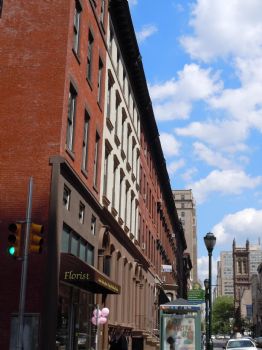 I love all the old buildings in Philly!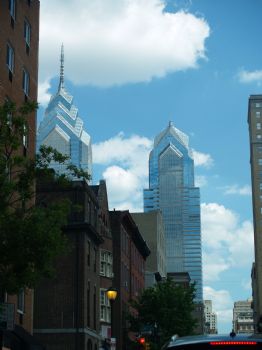 It was really nice out today 🙂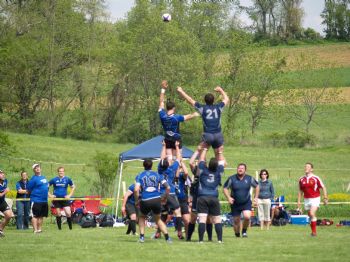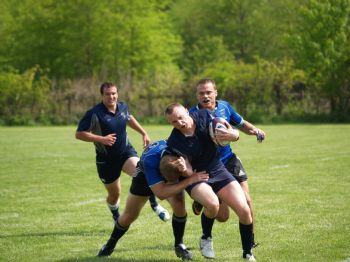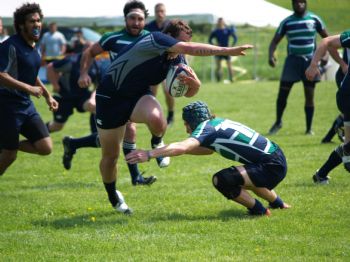 There is Rob (#2 this pic)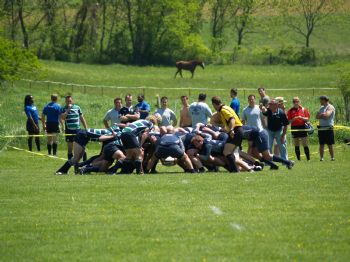 See the horse in the background?! We were pretty much in Dutch country out here, a mere 30 minutes from where we like to stay when we visit Lancaster. It was beautiful though. So they lost both games. I thought the second game was a lot better, more aggressive. It was the A side with some B side guys and they were all tired! Hm..
Well, that's pretty much it for this weekend. I didn't have time to fit in exercise. We pretty much left the house early and got home late both days. Eating was 50/50. I am going to try to eat natural and healthy for the next few days and maybe weigh myself on Wednesday to make sure I'm still on track and not gaining! I hope everyone had a good weekend!